AdFicient is Google Qualified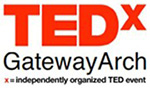 Google AdWords Management Is What We Do
We have been working with Google AdWords since the day it was introduced over 10 years ago and we love doing it! Google AdWords can be a handful to manage if your knowledge is limited or you don't have the time. You could be wasting a lot of money and not getting enough leads or conversions.
AdWords Management Experts
Google updates AdWords often with new features such as new ad extension formats, remarketing campaigns, and product listing ads so it is important to run your campaign efficiently. That's where AdWords management experts like AdFicient come in. We have worked with clients of all sizes and have seen it all so we have the experience and skills to get the job done. We have been a Google AdWords manager for over 10 years and if you work with us, you will know why.
In order to make sure your campaign is successful, we do things such as:
Keyword research
Create ad copy
Evaluate your landing pages
Determine if split testing is necessary
And much more
Many small business owners think that managing an AdWords campaign is easy, so they give it a shot. The reality is that many fail and lose money. This is something that can be avoided if you just hire someone who has been doing it for a long time. For example, many AdWords managers rely solely on Google AdWords Keyword Tool for their keyword research. Although that is a very helpful tool to use, the numbers it reports can be very inaccurate at times and you should be aware of that. We know these things because we work with it every day and we keep up with the AdWords and PPC industry.
AdFicient vs. The Competition
There are many Google AdWords managers out there. Some are good and some are bad. Unfortunately many business owners don't find out the truth until they hire the company. AdFicient strives to be different and provide the best Google AdWords management services. You don't have to hire us to find out who we are. Read our testimonials on Google Plus, Yelp, or Yellow Pages. We have provided Google AdWords campaign management services to many happy clients and they are not afraid to show it!
Pay per click and AdWords management is our life. It is in our DNA. We are the perfect candidate to run your Google AdWords advertising campaigns because of our tremendous experience. We take great pride in managing campaigns from the beginning to the end to become great success stories. Our business model is structured around the thought that we make money if our clients make money. So it is in our best interest to take our clients' AdWords campaigns to the next level.
Contact us if you need to:
Increase your AdWords sales or leads
Lower your CPA
Implement any new AdWords features into your campaign
And anything else related to Google AdWords PPC management