SEO Services by AdFicient
Let Us Help Your Organic Search Engine Rankings with Our SEO and Inbound Marketing Strategy
SEO Services and Long-Term Marketing
Build your marketing strategy for the long-term. While pay per click services can give you instant visitors, SEO builds organic visitors over time. We can help you develop a long-term SEO services and Inbound Marketing strategy that promotes your brand organically and drives traffic for many keywords you are targeting.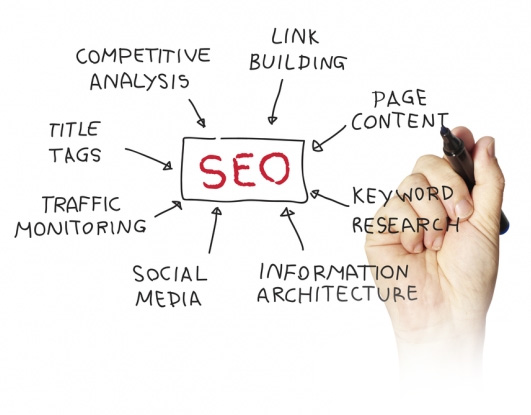 Content Strategy
"Content is king." That's something you've probably heard before and it's absolutely true. You need to have content that is interesting and engaging. We can evaluate your current content and recommend how you can implement a new and improved content strategy to drive organic traffic.
Link Building
When you have great content, you need a way to spread the word about it. One great method of doing that is through a link building strategy. Smart and white-hat link building techniques help rank your website higher in search engine rankings and increase your website's overall trust.
Conversion Rate Improvement
Do you get a lot of traffic but very low sales or leads? This is one problem that many businesses have. We are experts at optimizing your pages to increase conversion rates and user satisfaction. We can evaluate your website's design, content, and usability to determine which parts are lacking and need to be improved.
Social Media Implementation
Today is the perfect time to jump on the social media bandwagon. Social media can drive organic traffic and convert more users into sales. It also enhances your brand and can drive your company's reputation.
Tracking and Reporting
Our SEO services provide clients with comprehensive and accurate reports. It shows where you rank in the search engines, how your link building is working, and how well your social media campaigns are going.