Car Dealership Internet Marketing
The increase in internet marketing noise means that attracting the right clients has become a big challenge. As a car dealer, it is either you are making money or you are losing it, even though there are lots of ways to make money from marketing car sales.
To make money, you need to know exactly who your clients are, are they searching for used or new cars, their car preferences and how they perform car searches online – bearing in mind that age and class also influence car choices. When you understand this, you can decide how to target them and make a lot of money from car sales. The list below should get you started: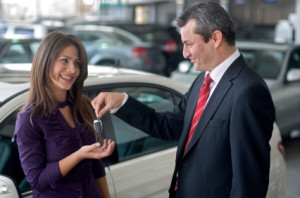 Promote your offers using Pay-Per-Click – To succeed in this, you must know the right car keywords to use, and make a compelling ad copy that can drive sales.
Get your Keywords – Traffic comes from keywords and so it is valuable you even keep a log of keywords used.
Use Social Media – With social media, you can target a specific demography because the exact location, age, sex and even interests are already known by the social media websites.
Get a great Landing Page – Website landing pages convert well once they are designed well and you could make a lot of money from a large percentage of your website visitors.
Top Mistakes People Make When Consulting for Car Dealership Internet Marketing
If your marketing efforts are not working as they should, you might be falling into the same mistakes other dealers fall into.
Today, so many car dealers focus on rewriting those intricate h1 tags, or waiting to blast subscribers with email newsletters; while these are great SEO techniques, they are just not enough to successfully drive car sales. An effective strategy on social media platforms for instance, will greatly enhance and complement other marketing plans. It is a great mistake to ignore the social media in any marketing campaign.
Also, when choosing a car dealership internet marketing service, some car dealers fail to have a way of monitoring their marketing progress. The truth remains: 'Numbers don't lie'. If there isn't a way of tracking your marketing efforts and progress, then it is not worth the time and money spent on it. Make sure that there is a way to get an accurate data and analysis of what is working for you.
You see, some dealers have websites simply because it's just to have one. But the question is this, what is the conversion rate of the website's landing page? Are the pages saying the right things? What type of cars are on the pages? Are they seeing the type of cars that appeal to them? These are necessary answers one must have, or else it may be time to get a new and really useful website designed by people who understand what both your clients and the business expect from you.
Here's the big one! Everything about the internet revolves around reputation and communities. Every car dealer must continue building, refining and sharing with their social communities – communities that are potential clients as well. Once this is done the right way, with the right assistance and by the right people, it can bring great increase in car sales with the dealership.
How AdFicient Can Help You with Internet Marketing
Adficient.com is a search engine marketing and business development agency with over ten years of experience managing marketing campaigns for businesses. The process is very efficient and you will know exactly what to do to bring more leads through your website.
By taking the time to look through your source of website traffic, conversion rates as well as a carrying out a review on your analytics account, Adficient.com will let you know what needs to be done to optimize your website for marketing and also reveal how you measure up against other car dealers.
Further, by also taking a detailed look at what distinguishes your business from others – the car services you provide and business' top conversion points, goals will be set and tests will be implemented. By the time your business has gone through these processes, you have the guarantee that changes will become evident. Adficient.com will continue to review results and make other changes that will drive greater improvements.
How to Measure the Effectiveness of The Car Dealership Internet Marketing
Fine, you already have all the data from the analytics, changes have been done on your website and marketing campaigns. Now, how do you track and ensure that the implemented plans put in place are working? Whether, you provide used or new car for sale, you will be able to attract customers scurrying the internet for different kinds of cars on sale. These potential customers can be tracked using the various tracking options Atficient.com offers.
With a robust Service Analytics Management, Phone Tracking as well as Consulting in place, you have the right implementation plan on generated data; very importantly also, you will be able to identify the specific advertising media that are the most profitable for your dealership.
The Types of Internet Marketing to Choose from
So what options have you got to choose from? Whether you need a revamp on your already existing website, Optimization for Search Engines or Conversion Rate, you are sure to have access to several internet marketing options depending on your peculiar needs. A Pay-Per-Click Management, AdWords service, Website Analytics and of course, Phone Call Tracking are among other highly effective services provided by Adficient.com.
In addition to the above services, Banner Ad Design as well as Branding and Identity make up the complete package of services on offer. Really, Adficient.com has successfully provided an effective and powerful platform that accomplish every of your car dealership internet marketing efforts and goals.
It is also important nevertheless, that you know about other car dealership internet marketing out there.
Car dealership Google Adwords Internet Marketing – Adwords is a great way of bringing customers looking for cars, as a result of Google's wide reach and their search engine prowess.
Car dealership Bing/Yahoo Internet Marketing – Bing's increase in market share indicates that they are expanding tremendously. And with their unique SEO Analyzer, you can still drive car sales from leads gotten through this means.
Car dealership Local Internet Marketing – You can increase car sales when you can attract people in the same area or state, by knowing what they want, how they search and where they go to buy cars.
Car dealership LinkedIn Internet Marketing – By participating in group discussions with people of same interest, it will be easy to discover what they are passionate about and know how to attract car sales with the knowledge.
Car dealership Facebook Internet Marketing – People with Interests or Likes for car related activities can be targeted for marketing campaigns. This way the customers have their favorite cars served up to them in advertisements.
Car dealership Twitter Internet Marketing – By optimizing Twitter handle as well as your car dealership updates with keywords, potential customer looking for cars can find your business.