HVAC Internet Marketing – Spend Less And Earn More HVAC and Heating/Cooling Clients
The professional team here at AdFicient has the expertise to help you with your HVAC / heating and cooling internet marketing project. Our process includes a comprehensive analysis of your needs coupled with fully managed marketing and tracking services. Essentially, you bring us your heating and cooling project and our internet marketing team will take care of the rest. If your business does not yet have a website, we can help with that as well. Once you start generating hundreds or thousands of daily visitors to your website, you will want to capitalize on them; our conversion optimization services can help with that.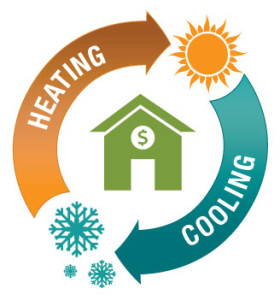 How to Tell If Your HVAC Heating and Cooling Internet Marketing Project Is Effective
As a business owner, you are tasked with being the final say in sales, marketing, and services. Let our team help you make sense of the marketing data from your current campaign to ensure you are effectively reaching consumers and generating a return on your investment.
Our analysis team can help you in two very distinct ways. We can help you interpret the data from your current online advertising and we can show you what is working and were you could use improvement, and then we will take you through each step along the way to make sure you are only using the most effective methods of marketing online. At the end of the day, our job is to help you earn a better return on your investments.
We offer a variety of HVAC, Heating, and Cooling Internet Marketing Methods
Google Adwords is one of the most widely used forms of pay per click marketing available today. Google PPC advertising is a method of paying for ads that are triggered by keyword searches and priced using a competitive bidding system. This method of advertising is unmatched in its ability to drive instant traffic to your business website. As I mentioned though, pricing is based on competition, so you will need expert help to optimize your cost per click.
Much like Google Adwords, Bing/Yahoo also offers a pay per click marketing platform which has proven effective for several industries, including heating and cooling services. Bing and Yahoo share an ad platform, and much like Google it is based on bidding and you can pay per click or per impression. This method also does a great job of instantly generating traffic to a website, but the costs can be higher than ranking organically.
Reaching Local HVAC Clients with Internet Marketing
Local internet marketing for HVAC, heating, and cooling companies just makes sense. Since your service area is most likely within a certain radius of your location. Various means of local advertising exist, but the primary methods include Google, Yahoo, and Bing local listings. Local internet marketing works great for companies with a primary service area, but if you offer goods that can be shipped, you may miss out on national traffic with this method.
Is LinkedIn Marketing for Heating and Cooling Businesses?
LinkedIn marketing for a HVAC business is another wise choice. LinkedIn is the professional version of Facebook mixed with a traditional forum. Marketing on LinkedIn can be done through paid ads and via participation in groups. If you opt for the paid advertising, you will be putting yourself in front of decision makers at local companies. Group participation also works well to generate traffic, but it will require more time on your part. Either way, everyone needs heating or cooling, LinkedIn Marketing for HVAC will put you in touch with the people making the call when it's time for repairs.
HVAC, Heating/Cooling Internet Marketing on Facebook
Facebook is a valuable marketing tool, yet many companies are reluctant to it. One of the most common things I here "we just don't have anything worth posting on Facebook". The truth is, if you have a company, you have a story. Our team will help you grow the audience you can share your story with. Facebook paid ads do a great job of building traffic to your Facebook page or they can point to an external website. HVAC Facebook ads allow you to target a specific demographic and limit your ad display radius. The downside is that you have to decide whether you want to advertise your website, FB page, or both while feeding clients into your sales funnel.
Marketing Your HVAC business on Twitter
Recently Twitter just introduced its paid advertising system to the public, prior to that it was by invite only. Paid advertising through Twitter is much like the other forms of PPC we mentioned above. It allows you to push your method via sponsored tweets. Since this form of paid advertising in relatively new, there is not as much data as I would like to see supporting its use, but overall, it can still be very effective.
As an HVAC, heating, cooling, or complete system repair business owner, it is important to understand how internet marketing can integrate into your current marketing methods and drive a greater ROI. Adficient offers a guarantee that your conversion rate will increase by 25% or you get your money back. Let our team show you how we could generate 25% more income for your business today.