Mortgage Internet Marketing
When considering mortgage internet marketing for your business, branding and marketing strategy need to take the highest priority. But before you use any mortgage internet marketing materials, consider these top five mistakes your company might be doing right now, before it's too late.
Mortgage Internet Marketing Mistakes
1. Over promising on Services
If you're making the claim that ANYONE can get a mortgage through your office, you need to make sure that virtually anyone will be approved; a fairly dangerous move for most companies looking to set themselves apart. The result can be devastating in terms of mortgage internet marketing, leaving unapproved clients with a bitter taste and the internet to share their experiences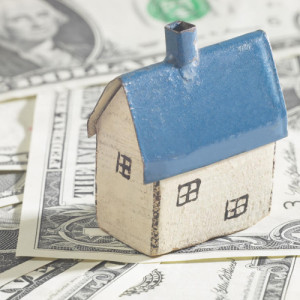 2. Talking About Your Business Instead of the Client
It's easy to run through a list of reasons a client would want to work with your company, but that's not going to give them reason to call. Be sure to transform your benefits into effective reasons your readers would want to work with you – instead of talking about yourself. Show them how you're going to help them get the best rates or which type of mortgage is best for their situation. Keep your materials focused on what they need to know, instead of everything you're able to do.
3. Overselling Your Mortgage Loans
If your consumers are looking for a mid-three hundred thousand loan, avoid selling them into the four-hundred sizes (even if they can be approved). If you're the company known for upselling the mortgage loans, you'll quickly become the place to avoid by many budget-savvy individuals. Keep your mortgage internet marketing message clear that the customer comes first, not your commission to earn respect within the industry.
4. Spamming Random Lists in Hopes of Finding Leads
Any internet marketing company will tell you that email marketing is an effective source for finding leads – if it's done properly. Many mortgage internet marketing companies are quick to send thousands of emails to people without thinking about the image behind it. You'll risk competing among "get-rich-quick schemes", pharmaceutical emails and finding local girls in the Spam folders – which is exactly what you want to avoid.
5. Giving Nothing of Value to Your Leads
When your visitors are trying to decide which mortgage company, they need to trust the company and believe they're the most professional and experienced in the area. Show your visitors you know a thing or two about the mortgage industry – whether that's through a free ebook, moving guide or even general FAQ information covering the various types of mortgage options.
How AdFicient Can Help You with Mortgage Internet Marketing
We've spent years specializing our marketing tactics to mortgage internet marketing—from the first call to the last client. From tracking your leads and conversions to helping create websites that convert, we're here to help you increase clientele.
Many people are looking for mortgage loans right now, and you might be missing them. AdFicient can help you connect with those seeking mortgages for house refinances as well as first-time home buyers. Keep in mind that there are other people that could be targeted with your Mortgage Internet Marketing campaign such as businesses looking for loans.
How to Tell if Mortgage Internet Marketing is Effective
The easiest way to gauge efficiency is to analyze the conversions – which is exactly what we'll do. You'll never be left wondering what's working and what's not. After all, the main way to see if your strategy is working is by evaluating how many mortgages you are financing.
For example, if you have 1,000 visitors in a week, and 50 of those fill out your mortgage refinance loan. That does not necessarily mean that all 50 of those will become your customers. The real number is how many of those 50 end up getting a mortgage from you. If 10 of them become customers, that means your conversion rate is about 1% (from the original 1,000 visitors).
Different Types of Mortgage Internet Marketing AdFicient Can Help You with
Mortgage Google Adwords Internet Marketing –

 

have your company show up where it matters the most, using Google Adwords. Google Adwords is the most popular pay per click platform and a lot of mortgage businesses are utilizing it to gain new customers. If you are not, you could be missing out big time. It is also worth noting that due to high competition on Google Adwords, some keywords, especially mortgage-related, could be very costly, so it's important to find a PPC company that can help you manage those risks.
Mortgage Bing / Yahoo Internet Marketing –

 

thousands of people are using Bing/ Yahoo every single day to find mortgage specialists – let us help you optimize your chances of success. Although Bing and Yahoo are not as big as Google, they are still a considerable audience that has been found to convert well for mortgage-related keywords.
Mortgage Local internet marketing –

 

attracting local customers is the key to successful marketing. We'll explain everything you need to know about mortgage local internet marketing. Most people looking for mortgages are looking locally because that appears to be the safest method when making financial decisions.
Mortgage LinkedIn internet marketing – as a leader in business and employment directories, LinkedIn can help you showcase your company's skills beautifully. Mortgage specialists are all over LinkedIn looking for potential customers. If your company deals with business loans and business mortgages, then LinkedIn is an even better option!
Mortgage Facebook internet marketing – with over 2 billion users actively on Facebook now, the opportunity to secure new clients has never been better. If your friend gets a mortgage and likes the mortgage's page, then all of his or her friends will see that as well. It's a word of mouth advertising for the 21st century.
Mortgage twitter internet marketing – twitter is bringing customers to businesses effortlessly, let us show you how to optimize your social media now. Twitter and mortgages do not mix well, but there are some special occasions where Mortgage Internet Marketing could succeed on Twitter and we can show you that.
With a little knowledge and understanding, getting your message out doesn't have to be difficult. AdFicient understands that when it comes to your mortgage internet marketing, there are crucial steps you need to take for optimized conversion rates. Let us help you improve your company's brand and messaging – without sacrificing the quality of your service.