Real Estate Internet Marketing Methods You Should Be Using
Unfortunately, a few years ago the housing industry was left upside down by economic hardships in the USA. Today we are seeing strong signs of improvement in many areas and consumers are enjoying record rates to find and purchase homes.
Connecting with Consumers Online
As a real estate company, you most certainly want to connect consumers to homes, and find sellers to increase your number of listings. Real Estate internet marketing is a very valuable tool to connect your company to the right consumers at the right time. As sales professionals, you realize that in order to complete a sell, the buyer, seller, and your company all have to come together at the right time. Internet marketing will allow you to reach consumers in all stages of the buying cycle or preparing to list their homes and build a relationship with them cost effectively. By staying connected with consumers, you will become the service provider they call when it is time to buy or sell a home. Below, we are going to take a look at just how you can connect with more interested consumers today, tomorrow, and well into the future.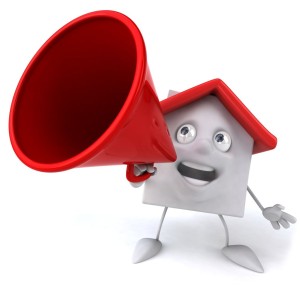 Paid Real Estate Internet Marketing Solutions
If you are struggling to generate leads or you would just like to reach enough people to promote steady growth, internet marketing is a great way to do so. You will quickly find that there are several alternatives for reaching consumers online via paid advertising. Some of these you may be familiar and some you may not be, but we are going to take a look at the most common and effective means of paid advertising so you will have a solid understanding of what you should be using.
Facebook
Facebook is one of the leading social media sites in use today and unlike its' predecessor Myspace, I don't think you are going to see this social giant going anywhere soon. In case you are not familiar with Facebook, it is a social site that allows you to connect with friends and follow companies that you "like". Working in the real estate industry, you will likely want to have a strong business to consumer advertising strategy as well as a B2B Internet marketing strategy for commercial sales. Facebook offers a paid advertising platform that will allow you to do just that. With Facebook paid ads, you are able to laser target your market reach using a variety or criteria. Once you have identified your target market, you will also be able determine how you want to interact with them. Do you want to send them to your Facebook page, a house listing in their local area, or send them to your website. You can also use paid advertising to build likes to your Facebook page, allowing you to create an audience to receive news, updates, and other information you wish to share with them. I recommend that you at least consider using Facebook as part of your real estate internet marketing strategy.
LinkedIn
As discussed above, Facebook is a great place to meet and interact with potential customers, LinkedIn offers you very similar options, but is targeted more for your B2B marketing. That being said, the wealth of knowledge at your disposal on Linkedin can help you learn about and interact with major players in your local real estate market. Everyone needs a home; LinkedIn is a great way to introduce your brand to consumers. Again, like Facebook, LinkedIn offers you a platform to interact directly with potential clients, one great example of this is the "groups" where you can meet and interact with people sharing an interest in real estate, real estate investing, and several other real estate themed groups. If you do not have the time or desire to interact with people through groups, LinkedIn also a paid advertising option that allows you to advertise to people based upon age, location, jobs, and several more factors. These ads will appear in various location on LinkedIn where your target client is browsing. All you have to do is create a text or image ad and pick the audience to get started. After you have ran your ad for a few weeks you will need to review your ad data to make sure you are getting the most exposure at the best price. If you are not sure how to do that, contact us for a free consultation.
Google Adwords
If you have ever used pay per click advertising for your real estate company, there is a good chance it was Adwords. Google Adwords is one of the most popular PPC advertising platforms in use today. Much like the more localized advertising options offered by LinkedIn and Facebook, Adwords also allows you to laser target who will see your message. You can narrow it down by geographic location, display network options, the devices a viewer is using, and that is just to name a few. In addition to the display criteria, you will also select keywords to trigger your ads. So if you have a real estate company in Manhattan, you would add keywords that are targeted to real estate in the area. In order to select keywords, you can use the keyword suggestion tool which is part of the Adwords platform. You should look for terms with high traffic, low competition, and a close relevance to what you're offering, which in this case is real estate services, property sales, and property listing services. Although often portrayed as a simple process, creating a solid Adwords campaign is a complex process. If you are struggling or just wondering if you have room for improvement, check out our 15 day free trial to see how we can save you money.
Additional Real Estate Internet Marketing Options
Twitter
Aside from the three options we covered above, you may also be interested in using Twitter for advertising. This is one of the newer paid advertising options but it has proven to be very effective so far. You are given the option to create promoted tweets or a promoted profile. Either way, the goal is to help you gain followers on Twitter and to get your message spread to more users.
Bing/Yahoo Adcenter
Very similar to Google's Adwords platform, Adcenter is the joint platform used to create ads for the Bing/Yahoo network. Just like with Google you are given the options to narrow your audience based upon location, device use, time of day, and many more choices. This platform also requires that you select keywords to trigger your ads. Adficient offers assistance with Adcenter so if you are uncertain where to start, we can help. Contact us today to learn what we can do for you.
Marketing your real estate agency online is one of the best choices you could make to reach the bulk of interested consumers. Since internet marketing is a new and unique method, you may find yourself struggling to reach consumers, the worst part; you may not even know where you are lacking. Our team can look over your marketing strategy and identify weaknesses to help you drive the highest possible ROI for your investment. We invite you to learn more now.