Small Business Internet Marketing Strategies
Your Company Needs To Use
Small business owners face a variety of unique challenges that larger companies do not have to worry about. Wearing many hats is something that you are surely accustomed to and a long day's work probably doesn't scare you any longer. In order to continue your success as a small business, locating new clients and generating leads is something you cannot live without. Online marketing is quickly becoming the leading method of generating leads and it has been proven numerous times to be the most cost effective form of marketing available today.
While internet marketing is undoubtedly one of your best choices, failing to learn how to do it properly can waste your time and money. At Adficient, we want to see you succeed so here are a few methods that you should consider for inclusion into your internet marketing strategy.
Before we cover the three primary methods of marketing your small business, you should keep in mind that many of the other articles you read are aimed towards larger businesses and as a small business, some of those tips are not practical or even possible. Below, we have made sure that tips included are possible and profitable for small business owners.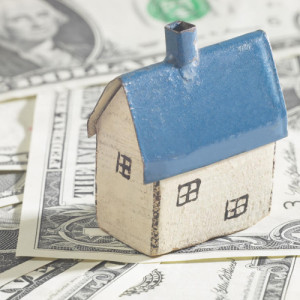 Organic Search Marketing (SEO)
By far the most difficult method, search engine optimization is the method of adjusting the on and off page variables of your website to increase your results in the SERPs (search results). This is also known as your organic search ranking.
As opposed to paid advertising, once you are ranked for a term, you will not have to pay for each visitor to your website. On the flipside of that, if you are ranking for a competitive term, you are going to have to continue improve your website, generate great content, and build inbound links. Although it may sound like a lot of work, spending 1-2K a month to rank could be a lot cheaper than paying $60 per click.
Determining whether or not to use SEO should be based upon potential ROI. If a keyword gets five searches per month, it is less likely to generate a return than a term that gets 5k monthly searches. Organic rankings primarily are used for search marketing via Google, but Bing, Yahoo, and YouTube are also great places to use SEO to reach more consumers.
As a small business, you need to make sure you take advantage of every opportunity to look for and build quality links. Do you service your local community? Ask some of the other businesses you work with if they would link to your site in exchange for an article, video, or maybe a discount on their next purchase. You should also reach out to the Better Business Bureau and local chamber of commerce. Do your suppliers have a website? Ask them for a link. Also, get involved in local events; it could be a great way to earn a ton of great links at a steal of a deal.
While I am a strong supporter of SEO and it is a strategy we use here at Adficient, I do want to warn you that attempting to rank a website without understanding the rules of SEO can cause far more harm than good. It could even get your website and domain name removed from search engines, so proceed with caution or hire an SEO professional.
Paid Advertising (PPC)
Pay per click advertising unlike SEO is a paid form of advertising your business. You will find several platforms available for paid advertising. Some of the most popular include:
Google Adwords
Bing/Yahoo Adcenter
Facebook
Twitter
LinkedIn
These platforms each have unique options but the overall goal is the same. You create an ad and pay to promote to potential consumers based upon various targeting methods such as location, and terms they are searching. In terms of difficulty, these platforms are built to be user friendly or at least appear to be user friendly. If you are spending $100 bucks of paid advertising, you are ok to setup your own campaign and monitor it. If on the other hand you are spending 10K a month, you may want to consider using a Pay Per Click Management Company.
As you create larger campaigns, there will several variables that come into play and affect your advertising costs. Working with a PPC management company, you will be able to identify areas that could be better optimized and save you money or boost your conversion rates. The platform you are using will determine the exact variables, but we find that many companies have failed to optimize landing pages and are lacking in A/B split testing.
Failure to monitor campaigns is another major problem with Paid advertising. We offer a 15 day free trial here at Adficient so that we can show you what problems your paid advertising has and how we can improve them, all at no cost to you. Sign up for the free trial today to see what we can do for your company.
As a small business owner, you are often working with a tight budget. You more than anyone should realize how important cost efficiency is and eliminating wasted ad spend should be one of your top priorities. Having a qualified advertising company review and modify your campaign can help you save money; why wouldn't you get help?
Social Media Optimization (SMO)
Social media marketing is all the rage today and for good reason I may add. As you saw above, social sites like LinkedIn, Facebook, and Twitter offer paid advertising options. In addition to paid ads though, you can also use these platforms to identify and connect with your consumers on a more personal level.
As a small business owner, you should most certainly be taking advantage of this nearly free method of reaching consumers. Taking the time to interact with your customers on Facebook will help you build and audience to share your new products, special offers, or services with regularly. You should invite your friends, family, and current customers to like your page and get the word out.
If you want to grow even more quickly, paid advertising is a great way to get started. Once you have setup your paid ads, it is important to create and post content just for your social pages. Sending thousands of people to your Facebook page is great; but what will they find when they get there?
Social media is a very tricky platform to master, you must advertise to consumers without them realizing you are doing so. Sharing industry related tips, news, new products, and your thoughts on any of them is a great way to do so. Many social strategist also suggest that you curate and share relevant content on your page. It is a great way to keep things fresh and if you create a solid feed, people are going to come back for a quick rundown of industry events. This also keeps you from trying to create content for your blog and social sites. Don't forget though, you need to share some of your products or services as well, that is the point of the page after all.
There you have it folks, we have covered the small business internet marketing trifecta. I hope our look at small business internet marketing has given you some food for thought. If you are still not sure exactly where to get started, don't worry. Sometimes you need professional help in analyzing the numbers and making a well-informed decision. If you find yourself in that situation, do not hesitate to contact us today for help. Our team would love to help you decide and show you what we have to offer. We wish you the best in creating and implementing your small business internet marketing plan.